MD17/751 MATRIC FAREWELL/DANCE DRESSES - MATRIEKAFSKEIDROKKE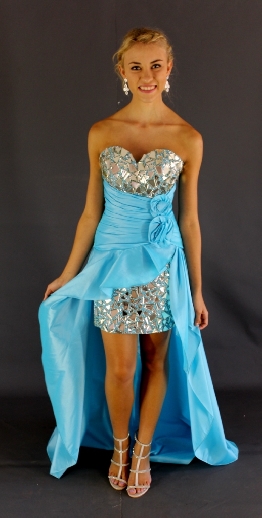 Over skirt dress by Yourday Bridal. Click on photo to enlarge.
Keeping the shape of your body in focus is easy in this gown, because of the fitted short underskirt. The overskirt compliments the beauty of the short underskirt while adding movement and an etherial quality. The dress is adorned with a large silver beads to add more flair to this unusual dress.
Contact us on 012 653 0318.
Directions and GPS co-ordinates on Contact us.