BG1/831 BALL GOWNS - BALROKKE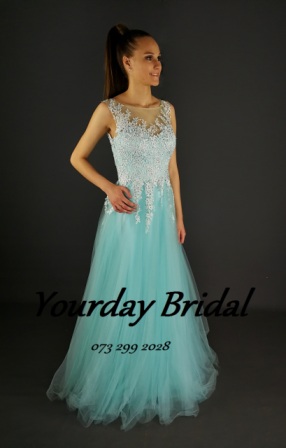 Aqua lace and mesh ballgown 2018 stock just arrive at Yourday Bridal.
Please note we don't do rentals on Matric dance dresses at Yourday Bridal.
Contact number for your appointment 012 653 0318. Yourday Bridal stock exclusive matric dance dresses an do have a fitting fee.