MD119/844 MATRIC FAREWELL/DANCE DRESSES - MATRIEKAFSKEIDROKKE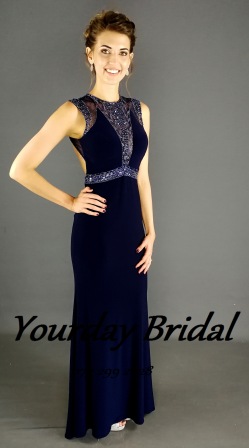 Contact nr 012 653 0318 / 073 299 2028. 104 Willem Botha Street, Eldoraigne, Centurion, Gauteng.
Navy Blue with open back matric dance dress. Available at Yourday Bridal.
Please note at Yourday Bridal we prefer to work on appointment, no rentals on matric farewell dresses or evening dresses.
We do have a fitting fee, T&C apply.